The Woodland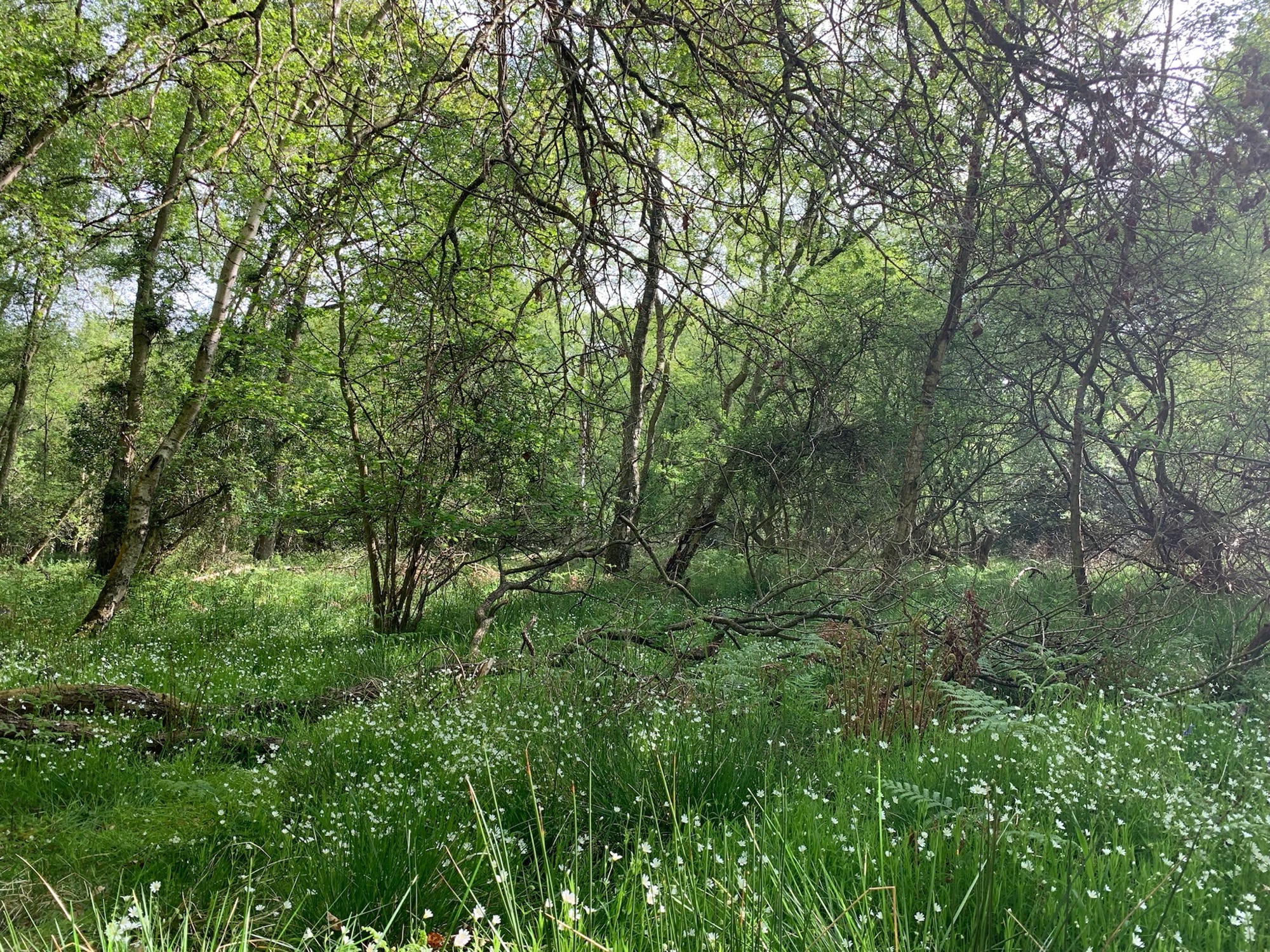 Size & Location
Our woodland is an 8 acre / 3 hectare section of a larger 200 acre / 80 hecture semi-ancient natural woodland in the North East of England. It's located in the Tyne valley area just outside of Prudhoe in a lovely placed called High Mickley. The woodland came into our possession in April 2022.
It had been a woodland up until the late 1800s when a colliery was opened on the site. It remained an active coal mine up until the mid 1950s when it was decommissioned and the natural seed stock took over the land again. A number of the older veteran trees are over 150 years old but the majority of the trees are under 100 years old.
Tree stock
If I had to classify the woodland type I'd put it down as W10. The mixture of trees are all broadleaf and there's a mixture of sessile oak, birch (downy and silver), hazel, holly with smatterings of poplar, rowan, beech and sycamore.
There is also a tonne of bracken which needs to be taken care of. Sadly we cannot introduce pigs into the woodland because we'd have to fence it off. We're just going to have to trample it down and remove the rhizomes over the next few years.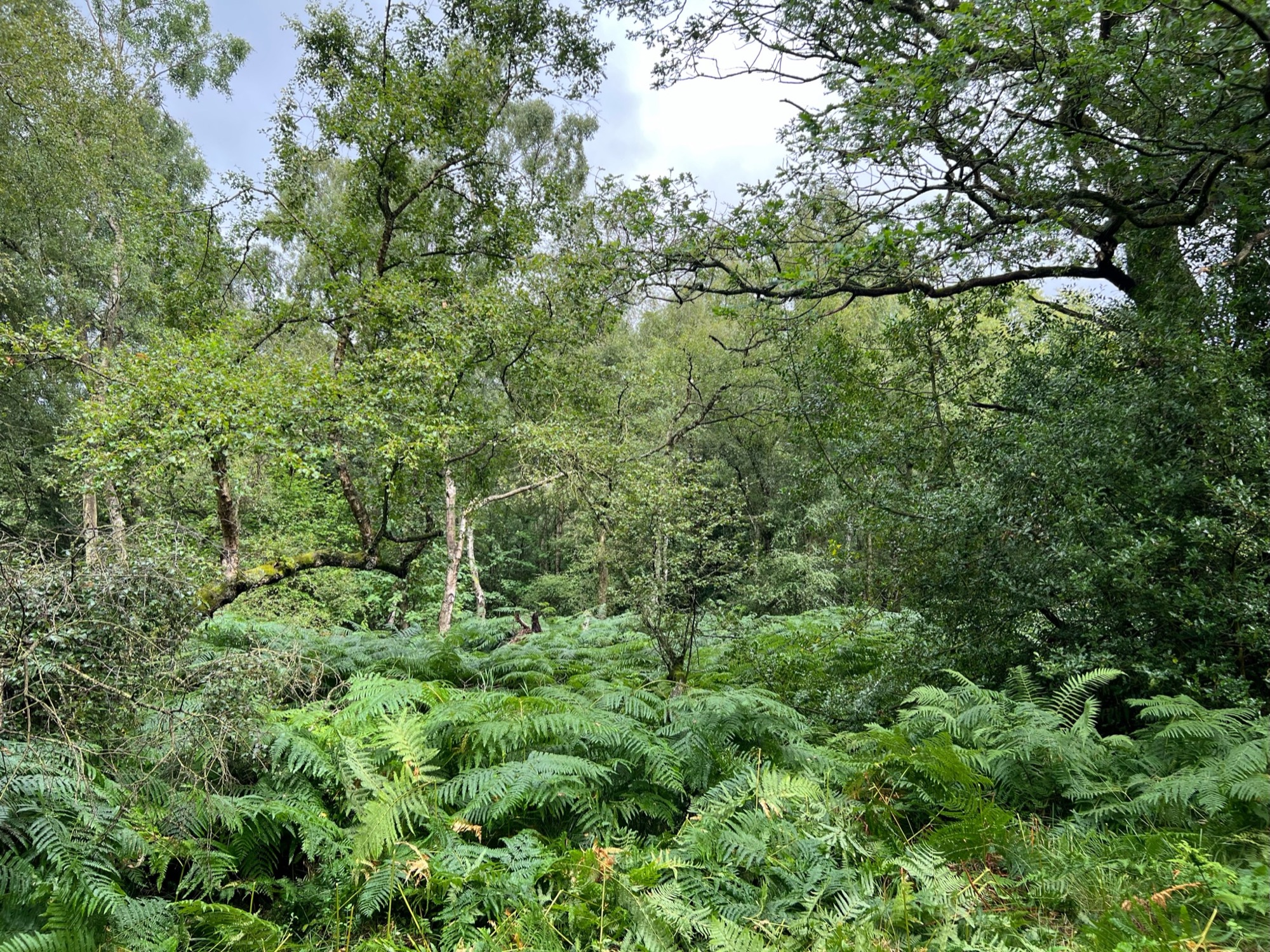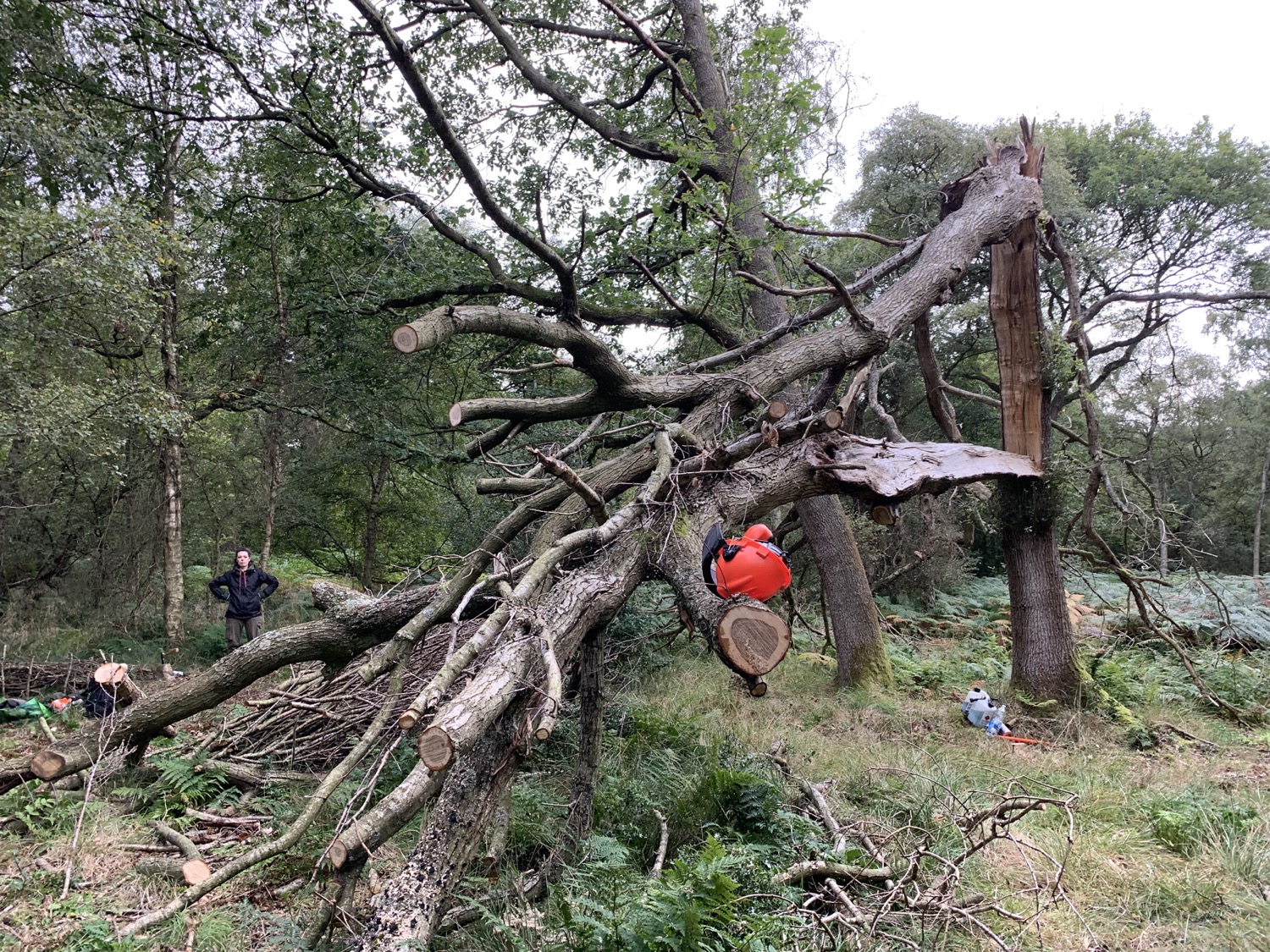 Hazard Trees
There are a lot of hazard trees in the woodland. When we started looking around the place I came to the conclusion it was going to cost us a small fortune to properly take care of the woodland if we were going to hire the work in. At this point in time I didn't have the skills to work safely with the types of damage you can see in this photo.
It was trees like this that gave birth to the idea of a life of treedom. I knew I had to learn how to deal with this stuff (without killing myself or someone else) and I also knew that I had to find a way to get the woodland "working" in some sense. That's when it all kind of came together. You can read more about how Life of Treedom got started on my substack.
The Woodland Management Plan
We've had the woodland for almost a year now and we've been using that time to chill in it and take out some of the easier hazard trees which has made lovely firewood. However, we'll be setting up a woodland management plan to bring our section back into some kind of functional vitality that supports the rich ecosystem of wildlife here.
The plan for this year will focus on dealing with the hazard trees, getting a small section of bracken under control ( so we have somewhere lovely to set up a camp) and properly mapping out the woodland along with a full inventory of tree stock, health and identifying what needs to come out, what needs to go in and what we can do in order to get the hazel coppicing back into a rotation. If you want to follow along with this I'd suggest you head over to my substack and subscribe for free.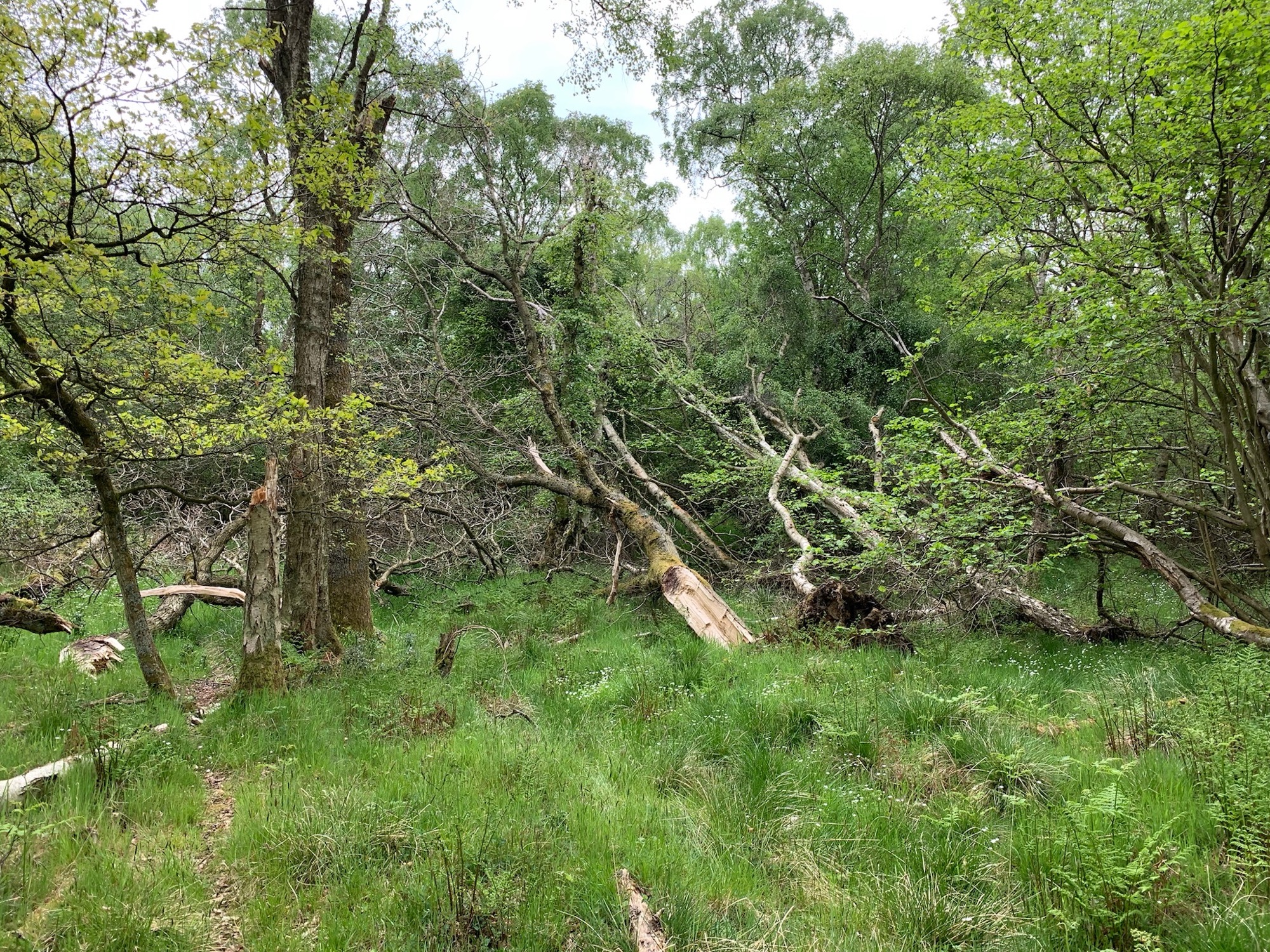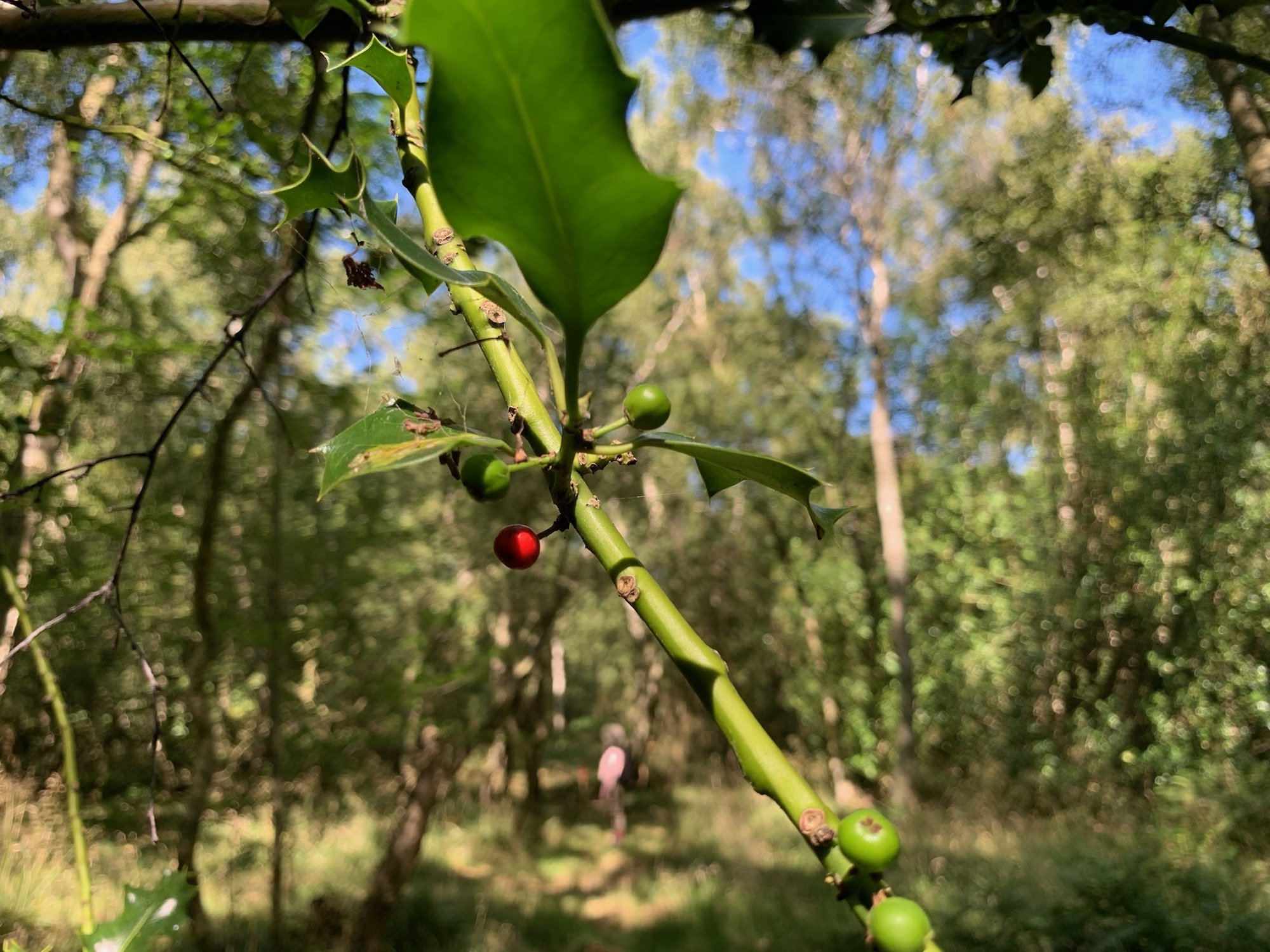 Income
We want to put this woodland to work without compromising the delicate ecosystem at play and we're confident we can do that. After all, our ancestors made their livings from woodlands and there is something to the saying "the woodland that pays, is a woodland that stays".
We'll be selling goods and resources from things we've been able to sustainably harvest from the woodland on our Etsy store. Sustainable is the keyword here and that's why we're taking an inventory of everything so we can calculate the growth rate and get an idea of what the ecosystem needs and what it can spare.